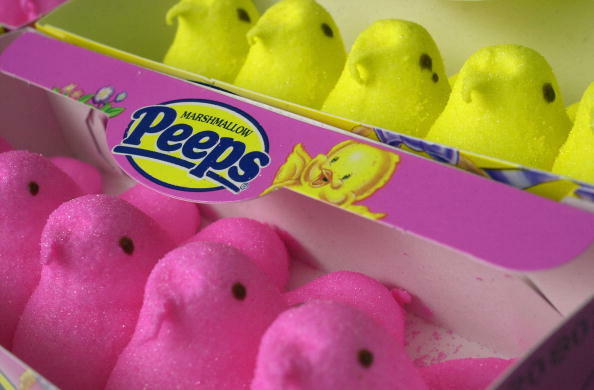 photo credit: Getty Images
What's the best Easter candy in your opinion? Could it be Peeps? By the way, 2 billion Peeps are produced each year and could wrap around the earth TWO times - just sayin.
CandyStore.com has come out with their annual survey on the best and worst Easter candy. Topping their best list once again is Cadbury Mini Eggs, followed by jelly beans, the gourmet or naturally-flavored kind, then there's Reese's Peanut Butter Eggs and the traditional hollow Chocolate Bunnies.
On the worst side, Cadbury Creme Eggs remain the reigning loser. Peeps came in second worst but let's not forget 2 billion Peeps are produced every year, that's enough to circle the earth two and a half times! So someone must love them.