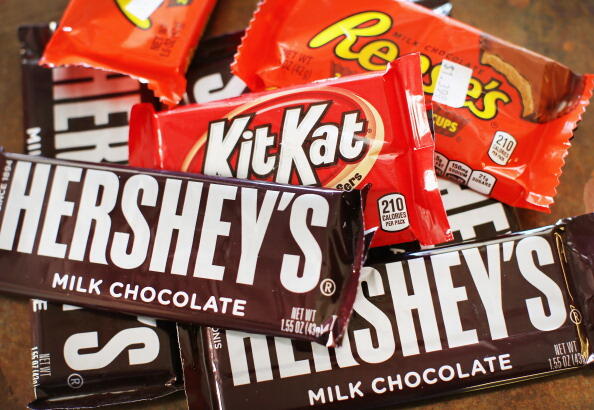 photo credit: Getty Images
As someone who stays away from dairy because of potential migraine-triggers, this could be the answer to my dreams: Hershey's Non-Milk Chocolate!
Hershey is launching vegan Reese's. The company announced two new dairy free products: the Reese's plant based peanut butter cups and a vegan chocolate Hershey bar with almonds and sea salt. Both are made with oats instead of dairy and made to taste like milk chocolate. The new Reese's will be available across the nation later this month. The new Hershey bar is set to hit shelves in April.