When it comes to me cooking something up in the kitchen for dinner, the easiest the better, trust me!
My Mom gave me this cookbook that's allowed me to pull off some pretty tasty meals. The most recently was the recipe below:
Honey Baked Chicken Breasts
4 (5 oz) chicken breasts (skinless and boneless)
1/2 Cup honey
1/2 Cup Dijon mustard
1 Cup seasoned bread crumbs
Combine honey and mustard.
Dip chicken in honey mixture and roll in bread crumbs.
Place on foil-covered baking pan. Bake at 400 degrees for 30 minutes.
Spoon remaining honey mixture over chicken breasts and continue to bake for 10 to 15 minutes.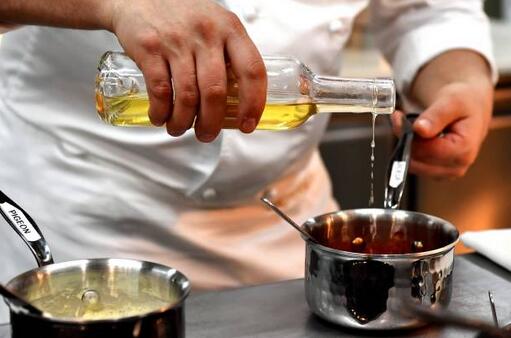 photo credit: Getty Images