Parents Are Stressing About Their Kids' Summer Plans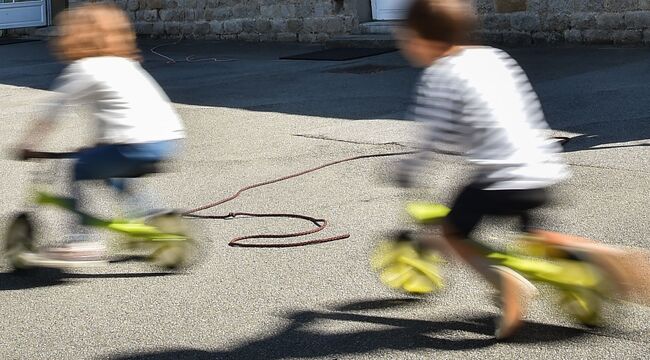 Summer is officially here and while kids are probably thrilled to be out of school, their parents may not be feeling all that happy. 
A new survey finds that 70% of parents get stressed out about summer, and it could be because 40% haven't made any plans for their kids while they're out of school. In fact, 56% of parents would be happy if their kids went back to school after just one week off.
It seems some parents hate planning their kids summer break so much, there are plenty of boring tasks they'd rather do instead, like:
·Run late for a meeting
·Stand in line at the DMV
·File their taxes
·Get yelled at by their boss
·Talk to their in-laws on the phone for an hour 
So, what makes summer so stressful for parents? Well, the biggest issue is the fact that most have to figure out how to juggle work and childcare, but 50% of parents also say they struggle to keep their kids occupied during their summer off. Other challenges include:
·Planning/scheduling everything
·Can't afford everything
·Running out of ideas after a week
·Lack of a central place where parents can conveniently buy things to do with kids
Source: SWNS Digital Image © 2019 GettyImages

Chris Marino
Want to know more about Chris Marino? Get their official bio, social pages & articles on Q92!
Read more