Mom-To-Be's Shower Guests Who Bring Gifts Get Wristbands-Only THEY Can Eat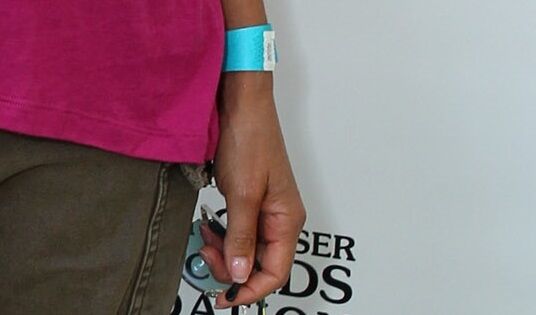 We all know that baby showers are really just an excuse for a mom-to-be to get a lot of presents, but one pregnant woman has taken that notion to a bit of an extreme.
A published tweet reveals that one woman decided she was going to hand out wristbands to shower guests that bring gifts …and only those people will be fed during the party. "Whoever has a wristband on gets a plate; no wristband, no food," she wrote. "Cause why are you coming to a baby shower for with no gift? To see me open everyone else's gift and eat!" She then added, "The point of it is to shower my baby with gift not freeload," noting, "My mama said I'm petty."
The woman did add a bunch of crying with laughter emojis so it's possible she was joking, but surprisingly, some folks online didn't think her declaration was all that bad.
"I think it's smart. Ppl can still come by if they want to show love n congratulate, but they ain't gonna eat / drink for free with no gift"
But some did call her out: "Well a baby shower is to CELEBRATE the new life coming NOT to receive gifts....seems like you aren't ready for the baby yourself...." 
Source: Café Mom Image © 2019 Getty Images