The "World's Greatest Grandpa" Builds Epic $10K Treehouse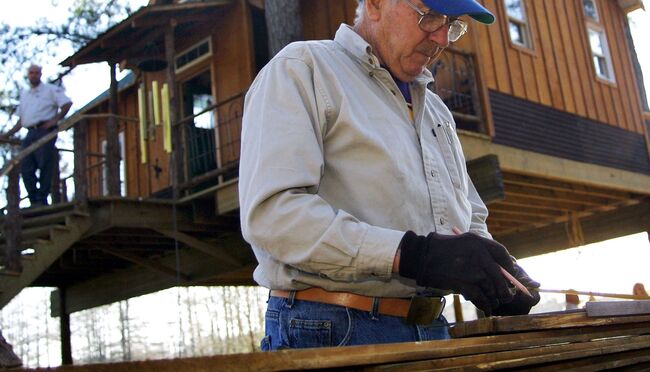 A grandfather in the U.K. has really earned that "World's Greatest Grandpa" mug by building a super cool treehouse for his family. Terry Meredith, a former electrician who says he's "good at carpentry," crafted an epic hideaway on his property and it's got an indoor charcoal grill, seating for 10, and amazing views of the countryside.
The treehouse sits 16-feet off the ground, on top of a willow tree that Terry initially planned to cut down. But when the 65-year-old grandfather of six climbed up the tree to take a look, he was wowed by the views and changed his mind. He says he spent a little over $10,000 on materials, including arctic pine, oak, and chestnut to build the treehouse, which took him about eight months to build.
Terry's treetop escape is so inviting, locals often ask if they can use the space for special occasions and he's happy to do it. "I wanted to share this amazing view with my family and friends, and now six years on, even strangers come in to take a peek," he says. "It is the perfect place to watch the sunset, to hang out with family and have a laugh, I love it."
Source: New York Post Image © 2019 Getty Images