The Reason Why Most Young People Don't Vote Is...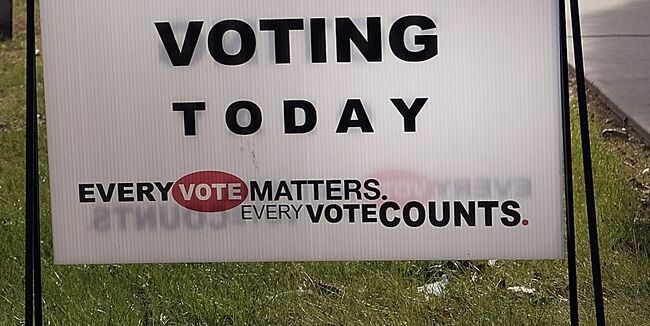 The 2020 Presidential election will be here before you know it, and no matter what side of the political spectrum you fall on, your voice won't be heard unless you actually go out and vote. But, as we've seen year after year, there are plenty of people who don't exercise their right to vote, and a new survey reveals who most people think those folks are. 
According to the survey, Baby Boomers are seen as the generation most likely to vote (55%), followed by Millennials (20%), folks in Gen X (16%) and those in Gen Z (9%). 
Getting younger voters out to the polls is extremely important for candidates, so it's important to know why exactly they are skipping the voting booth. The biggest reasons folks think younger generations don't vote is because they don't care (49%), while 48% think it's because they don't feel connected with the candidates. Other reasons people believe young folks don't vote include:
·They do not have a sense of civic duty (41%)
·They are lazy (28%)
·They don't feel the candidates are asking for their vote (18%)
·They can't or won't take off work to vote (13%)
·They don't know how to register to vote (12%)
Interestingly, when you ask Millennials why the younger generation doesn't vote, 49% will say it's because they don't care, while a similar amount say it's because they don't feel a connection with the candidates.
Yahoo Finance Image © 2019 Getty Images

Chris Marino
Want to know more about Chris Marino? Get their official bio, social pages & articles on Q92!
Read more