Sad News, Eddie Money Has Passed Away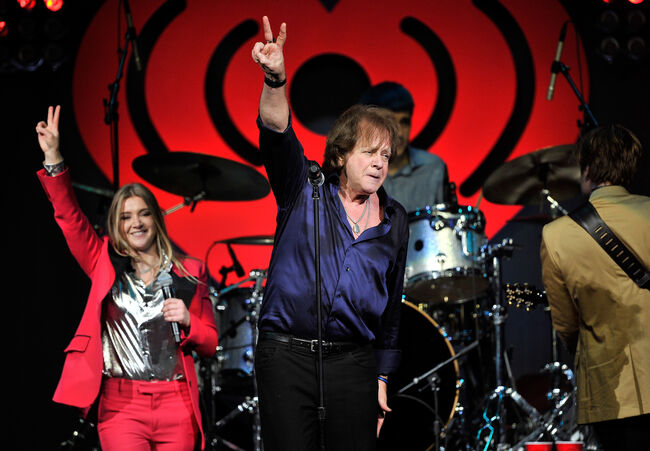 Eddie Money was born Edward Joseph Mahoney into a large Irish Catholic family in Brooklyn, the son of Dorothy and Daniel P. Mahoney. His grandfather, father, and brother were members of the New York City Police Department and he himself was an NYPD trainee for a period of time. In 1968, Money moved to California.
After moving to Berkeley, California, Money became a regular at city clubs. He secured a recording contract with Columbia Records. In the late 1970s, he charted with singles such as "Baby Hold On" and "Two Tickets to Paradise". Money continued his successes and took advantage of the MTV music video scene in the early 1980s with his humorous narrative videos for "Think I'm in Love" and "Shakin'".
Money made a comeback in 1986, and returned to the mainstream rock spotlight with the album Can't Hold Back. "Take Me Home Tonight", a duet with Ronnie Spector, peaked at no. 4 in the United States. "I Wanna Go Back" reached no. 14, and "Endless Nights" peaked at no. 21.Can't Hold Back was certified platinum. Money followed that album with Nothing to Lose (1988). That album featured the Top 10 hit "Walk on Water" (1988) and the Top 40 hit "The Love in Your Eyes (1989).
Money has made several television appearances on American sitcoms. He played himself on an episode of the sitcom The King of Queens in May 2002, which also used his name.
In 2012, Money appeared in a GEICO insurance commercial in which he owns a travel agency and sings "Two Tickets to Paradise" to a family that wants tickets for a vacation.
A reality television series about Money and his family, Real Money, debuted on AXS TV on April 8, 2018.
Money married his wife Laurie in 1989. They had five children: Zachary, Jessica, Joseph, Julian, and Desmond.
On August 24, 2019, Money, a long-time smoker, revealed that he had been diagnosed with stage 4 esophageal cancer. He died from the disease on September 13, 2019, at age 70.
He will be greatly missed. His music will live forever. #RIPEddieMoney